As we enter the Christmas season, I imagine myself as a character in the Christmas Pageant. I have been Joseph, with all the self-doubt about the wisdom of making this trip right now. For some of you, my being a donkey will come to mind.
This year I'm The Innkeeper, and "There's no room."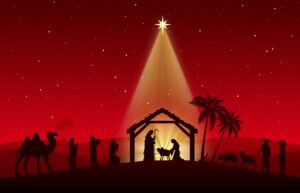 My life has been incredibly hectic this year, more so it seems than in the last. The individual things are all excellent and meaningful:
Welcoming Stephen Wallace, our new associate attorney, aboard
Blessings of help from our dedicated team,
Meaningful work from our clients,
The Joy of our Children and Grandchildren,
Good healthy.
Lots of activities.
Taking them all on, with the overlay of the pandemic and continual adjustments to what is ok and not ok, as well as critical family circumstances that require and deserve attention, has me in need of a break. I am in the house spinning in the tornado scene in "The Wizard of Oz." A kaleidoscope of unusual activity outside and waiting to hit the ground.
We are taking time off between Christmas and New Years Day to rest. I look forward to the chance to regroup.
Back to the Nativity characters: A prominent character missing from the Christmas story. Joseph coming into town with his very due wife having labor pains, would be looking for a woman to help us. The Midwife doesn't get any ink, but I can't imagine the birth happening without an experienced guiding hand to lend assistance.
I hope you get the assistance you need during your version of labor pains getting ready for the holiday and that your estate is in order.
If not, we will be glad to help with untangling things after you hit the ground in January.
Holiday blessings.
Tom Downs