Erin Baker
Paralegal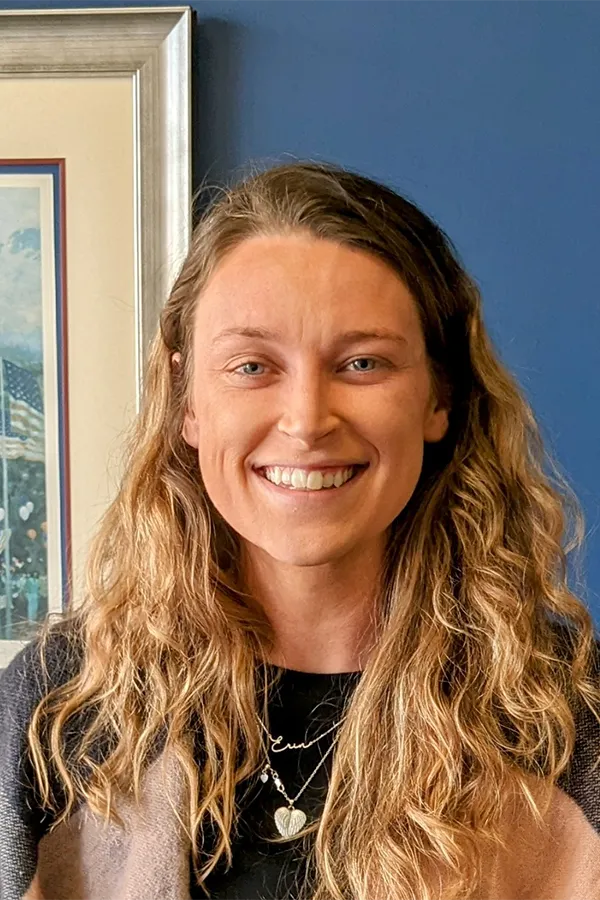 With a dedication to her work, Erin Baker is a valued member of our team who consistently goes above and beyond to ensure the best outcomes for our clients.
Erin, at the age of 25, brings a youthful energy and eagerness to her work. As the fourth of six children, she has grown up in a nurturing environment that instilled in her the values of hard work, resilience, and resourcefulness. This upbringing has shaped her into a reliable and determined professional.
Before pursuing a legal career, Erin made her mark as a high school basketball star. Her time on the court taught her the importance of teamwork, perseverance, and discipline – qualities she seamlessly translates into her work as a paralegal. Whether collaborating with colleagues or assisting clients, she understands the significance of working together to achieve the best results.
Erin's personal life is also an integral part of her identity. As a devout Catholic, she finds strength and guidance through her faith, allowing her to approach her work with a compassionate and empathetic mindset. Additionally, Erin is a loving and caring aunt to 8 nieces and nephews. Her experience in nurturing and mentoring young minds has honed her ability to understand the unique needs of our clients and provide them with exceptional service.
Known for her unwavering commitment to her responsibilities, Erin is a conscientious worker who never hesitates to go the extra mile. She takes great pride in meticulously handling every aspect of her work, ensuring that no detail is overlooked. Her strong organizational skills and attention to accuracy set her apart, giving our clients the confidence that their estate planning matters are in capable hands.
Outside of work, Erin enjoys spending time with family and friends and anytime in the sun and by the water. She believes that maintaining a healthy work-life balance is essential for both personal and professional growth.
We are privileged to have Erin Baker as part of our team, where her genuine care for clients, strong work ethic, and invaluable personal experiences contribute to the exceptional legal services we provide. If you are seeking guidance and assistance in estate planning, rest assured that Erin's expertise will guide you through the process with utmost professionalism and care.