Meet Justin Wedgewood
Associate Attorney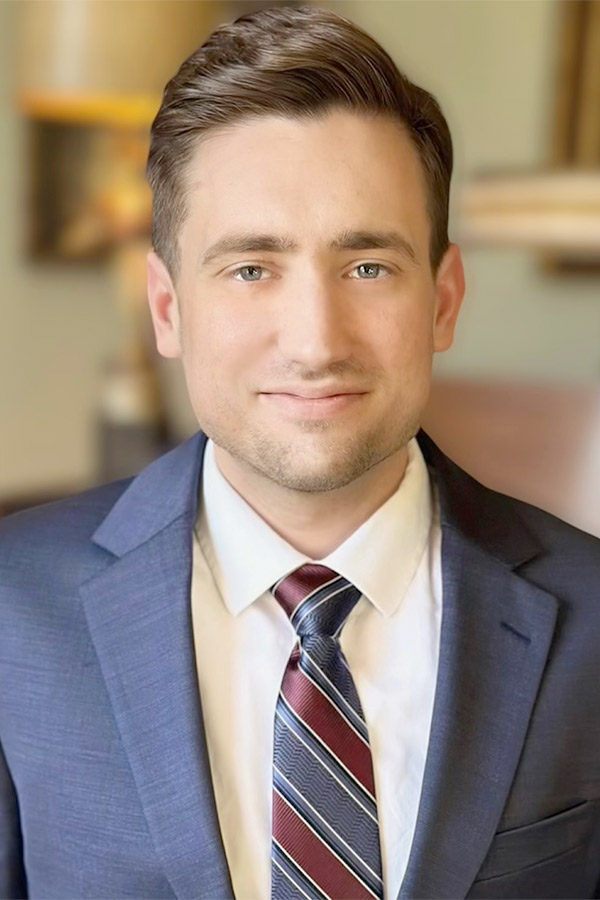 Justin Wedgewood is an Estate Planning Attorney who currently resides in Silver Spring, Maryland. He is blessed to be the father of a beautiful daughter named Emmeline.
Prior to attending law school, Justin spent five years as a Catholic school educator and parish music and youth minister. His background in education and ministry greatly influence the way in which he approaches the practice of law.
Justin graduated from Marian University in Indianapolis, Indiana with a B.A. in Catholic Studies, Pastoral Music Ministry, and Music Performance. He received his J.D. from The Catholic University of America, Columbus School of Law where he served as a staff editor on the Catholic University Law Review. He is currently pursuing an LL.M. in Taxation and Certificate in Estate Planning from Georgetown University Law Center. 
In addition to his work as an attorney, Justin also serves as a Pastoral Musician at the Cathedral of St. Matthew the Apostle in Washington, D.C., St. Camillus Catholic Church in Silver Spring, Maryland, and St. Philip the Apostle Catholic Church in Camp Springs, Maryland. Justin is also a composer of Catholic liturgical music. His music is published by OCP Publications and is sung in parishes across the country.
Justin is a member of the Maryland State Bar Association, as well as the Catholic Bar Association. He is also affiliated with WealthCounsel and ElderCounsel, national networks of estate planning lawyers.