Meet Thomas Downs
Estate Planning Attorney and Owner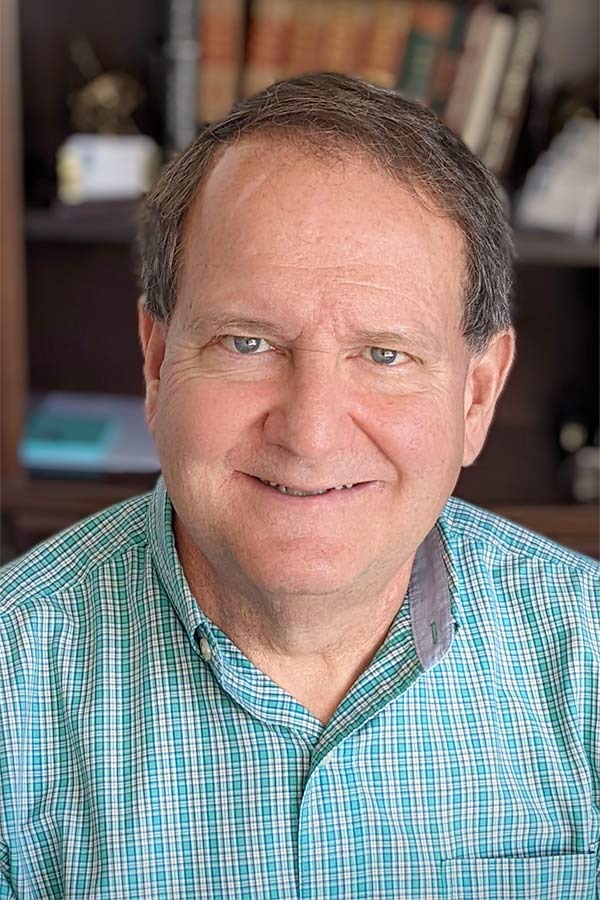 Tom Downs is an Estate Planning Attorney who currently resides in Laurel, Maryland with his wife, Margie Lazzati Downs. They have three children, Patrick, Lauren, and Joseph Downs.
Patrick is married and is a civilian employee of the U.S. Army, following five years service as an Army officer. He served a one year tour in Afghanistan, during which he lead numerous dangerous missions. We are proud of his service and thankful that he and his team made it home safely. We have a great appreciation for those who serve, and what they and their families do. Patrick has one son, James, and is a gentle affectionate soul.
Lauren is married and is a family counselor; she is also a graduate student at Johns Hopkins University's School of Education for Clinical Mental Health Counseling. She has two children, Braden and Nora, are endless sources of our joy.
Joe is a computer scientist at the Johns Hopkins Applied Physics Lab. He is also very active in gymnastics and in local theater.
Tom grew up in Greenbelt, Maryland as the third of eight children of Jack and Dee Downs. Margie is the sixth of ten children of Jimmie and Rosemary Lazzati. She grew up near Memorial Stadium and claims to have babysat for the Orioles. She actually watched their children.
They are parishioners of St. Mary of the Mills Church in Laurel. Tom has served on the parish council. He also is a past Board Member for St. Vincent Pallotti High School and was Board Chair for three years.
Tom received his undergraduate degree from the University of Maryland at College Park in 1978. He received his Juris Doctors' degree from the University of Maryland School of Law in 1982. He was later that year admitted to practice law in the State of Maryland.
Upon graduating from law school, Estate Planning Attorney Downs served as law clerk to the Honorable Arthur M. Ahalt, Judge for the Circuit Court of Prince George's County, Maryland. Thereafter, since 1983, he has actively participated in the private practice of law, initially handling a range of civil cases, including domestic relations, personal injury, estates and guardianships. Read more about What Does an Estate Planning Lawyer Really Do?
Tom has served as the Chair of the Prince George's County Bar Association Committee for Estates and Trusts. In the past, he has served as Chairman of the Maryland Bar Association Public Service Committee for Young Lawyers and as Co-Chairman of his local County Bar Association's Family Law Committee.
Since 1995, Attorney Tom Downs limited his practice of Estate Planning and Administration, Probate and Guardianship. The firm is dedicated to helping families in the Baltimore-Washington Corridor plan effectively for incapacity and death and assisting with the wise stewardship of assets. He is a noted speaker on issues related to estate planning and special needs planning and has conducted both public and private seminars throughout the area.
In addition to his normal caseload, Mr. Downs has been requested on many occasions to serve as a court-appointed trustee, to manage assets on behalf of the court and act as guardian for individuals needing assistance. He has lectured for both the Maryland State and County Bar Associations on matters involving trusts and trustee responsibilities. He is a member of the Maryland Bar Association, the Prince George's County Bar Association and the District of Columbia Bar Association. He is affiliated with Wealth Counsel and ElderCounsel, national networks of estate planning lawyers, exclusively serving clients in these areas of the law.